Multiplayer online games well-known for world wide from early 2000 before now. Because there are several factor. Computer is so expensive and it's hard to find a good internet connection. After internet cafe was invented, people began easier to play until now.
First famous mmorpg from Korean was Ragnarok Online. Until then so many players really enjoying their time playing those games, there was so rarely we can play online games for free. Mostly we must pay to play than free to play which it's really enjoyable.
After MMORPG
spreading around from time to time, another new MMORPG keep arriving with many types or kind MMO.
Some of them played with so many people and became famous crowded by players.
So these are that game :
Gameplay Trailer :

World of Warcraft (WoW) is a massively multiplayer online role-playing game (MMORPG) created in 2004 by Blizzard Entertainment. It is the fourth released game set in the fantasy Warcraft universe, which was first introduced byWarcraft: Orcs & Humans in 1994. World of Warcraft takes place within the Warcraft world of Azeroth, approximately four years after the events at the conclusion of Blizzard's previous Warcraft release, Warcraft III: The Frozen Throne.Blizzard Entertainment announced World of Warcraft on September 2, 2001. The game was released on November 23, 2004, on the 10th anniversary of the Warcraft franchise.

As with other MMORPGs, players control a character avatar within a game world in third- or first-person view, exploring the landscape, fighting various monsters, completing quests, and interacting with non-player characters (NPCs) or other players. Also similar to other MMORPGs, World of Warcraft requires the player to pay for a subscription, either by buying prepaid game cards for a selected amount of playing time, or by using a credit or debit card to pay on a regular basis.You may also get a trial account that lets you play to level 20 for free but has many features locked.
Gameplay Video :

Silkroad Online is a fantasy MMORPG set in the 7th century AD, along the Silk Road between China and Europe. The game requires no periodic subscription fee, but players can purchase premium items to customize or accelerate gameplay.

Silkroad Online is noted for its "Triangular Conflict System" in which characters may select one of three jobs, trader, hunter, or thief to engage each other in player versus player combat. Thieves attack traders who are protected by hunters. Hunters kill thieves getting experience to level up to a higher level of hunter. Traders complete trade runs which gives experience to increase their trader level, and thieves kill traders and hunters to level up. Thieves can also steal goods dropped by traders to take to the thieves' den in exchange for gold and thief experience.

In the Legend I update for Silkroad, the European classes and areas were introduced to the International servers, in Legend II, Fortress War was introduced. In fortress war, guilds fight to take hold of a fort which gives them the ability to raise taxes and hold some prestige over other guilds. In Legend III, Roc Mountain was added and the level cap was increased to 90. In addition, 9th Degree Armor and Weapons was added for both races. In Legend III+, the Bandit Fortress was added to iSRO, as well as Devil's Spirit silk dress.

In March 2009, Legend IV was introduced to the international version of Silkroad. Included in Legend IV are 10th degree weapons and armor for both European and Chinese characters. Also included was Ch'in Tomb, with monsters ranging from level 70 to 100. To enter the tomb, a character must be level 70 or above. The new unique monster added in Legend IV was Medusa, a level 105 snake from Greek mythology.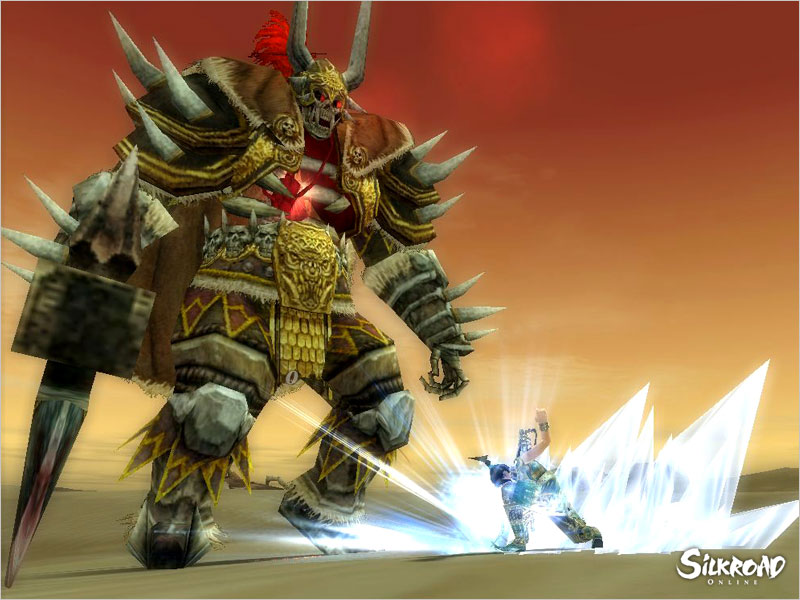 Gameplay Video :


Perfect World , is a 3D adventure and fantasy MMORPGwith traditional Chinese settings. Players can take on various roles depending on choice of race and choice of class within that race.

Characters develop skills over time with experience and level up via questing rewards and can use and upgrade physical and magical weapons, and team up with other players to fight against monsters in instances, bosses on the open world as well as other players.

Each player can join a guild (if accepted) and thereby be part of a 200 maximum player base with common goals to achieve. The PW map is broken into a large number of territories which gives guilds an option to conquer and govern such territories via Territory War for reward of ownership usually in the form of coins which are used back to benefit the guild and its players.

Territory War is 80 players VS 80 players, strategic battle which has a 3 hour maximum time cap with each class belonging to a race having unique roles to perform and team work and strategy is key to sustain victory.
Gameplay Video :
Guild Wars is a competitive online role-playing game series developed by ArenaNet and published by NCsoft. Because it deviated from traditional MMORPG norms in a number of areas, like instancing all the gameplay areas, and that it focused more on player vs. player (PvP) than most online RPGs, it was marketed as competitive online role-playing game. It provides two main modes of gameplay—a cooperative role-playing component and a competitive PvP component—both of which are hosted on ArenaNet's servers. Three stand-alone episodes, one major expansion pack, and several "mini"-expansions were released in the series from April 2005 to April 2013.
Gameplay Video :


CABAL Online is a free-to-play, 3D massively multiplayer online role-playing game developed by South Korean company ESTsoft. Different localizations of the game exist for various countries and regions. Although free-to-play, the game makes use of the freemium business model by implementing an "Item Shop", both in-game and via web, allowing players to purchase special premium coins using real currency, in order to acquire exclusive game enhancements and features, useful items and assorted vanity content.

As a typical MMORPG, gameplay in Cabal Online contains elements of both player versus player and player versus environment, as well as player killing. PvE elements include grinding and quests which reward players with items and experience points, as well as instances for obtaining assorted treasure and "Alz", the in-game currency. PvP elements include player-killing in special channels (with penalties for mass killing), arranged duels between two players with no penalties for either side, the Mission War system, which divides players into two nations, Capella and Procyon, as well as a Neutral faction, and has them wage war against each other in Tierra Gloriosa events, specific war channels and all higher-level maps (which are war-enabled at all times), and lastly the Guild versus Guild system, allowing arranged mini-wars between two guilds. Players can band together to form a party, with a maximum of six characters. Bonus experience points are awarded to party members based on their contributions.
Gameplay Video :
Granado Espada is a Korean fantasy MMORPG developed by IMC Games Co.,Ltd. Originally released in South Korea in February 2006, the English localizations were launched in the summer of 2007 in North America and Southeast Asia. Granado Espada won the 2006 Korean Presidential Award for Best Graphics and Game of the Year, with features previously unseen in an MMORPG (such as the ability for players to control multiple characters at the same time). Granado Espada features a unique art style based on the Baroque period of Europe, differing from the standard "sword and sorcery" fantasy themes of the genre.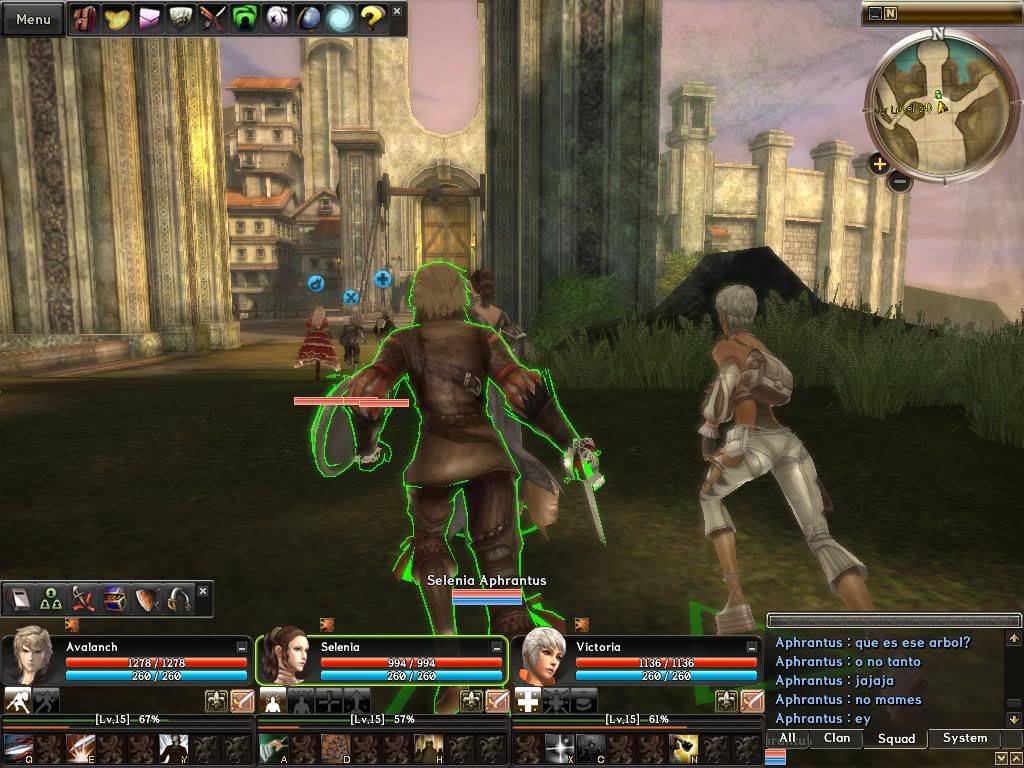 If you had one in mind, please feel free to suggest us.
After all , the only MMO we love is the one we play first and fill our childhood times.
So which one is your favourite seekers?
Don't forget to share on this below,
we really appreciate your support :