Game of thro.. we mean Game of Glory is new upcoming action MOBA game with different playstyle than any other MOBAS. This game is developed by Lightbulb Crew. Right now Game of Glory is on early access phase (incomplete) on STEAM it was started from 26 May 2015. For full experience release date still unknown. You can see game video and details here : Games of Glory. This game will be free forever with in-game purchase. You can download this game on Steam and there is several DLC pack available.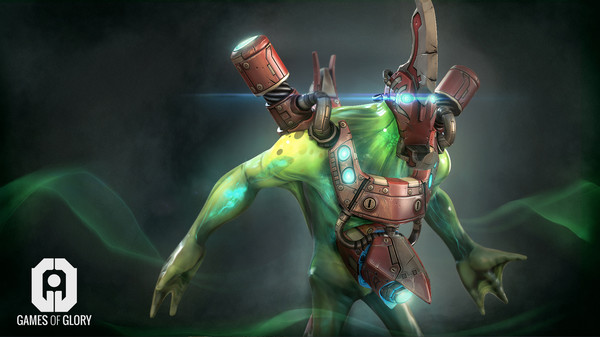 Game control is quite easy, player can control character with WASD as movement and left and right mouse for direction and click to attack or using skills. Different from any other MOBA, there is not a single soul normal AI thingy that usually needed to farm your level and gold. To receive some of experience and gold you must claim certain points and killing your foes. Each heroes or characters has different weapon and skills, there are pistols,rifles,shotguns,sniper rifles and melee weapons
Game of Glory set in a Sci-fi universe, Games of Glory is a competitive, team-based, Free-to-Play arena game that puts Shooter mechanics into a top-down environment. You'll be thrown into the fray from the very first seconds: no more going anywhere, focus on your mission and help your team. Solid team makes absolute winner.
Don't forget to share on this below,
we really appreciate your support :