Released
: 2016
Platform
: PS4
Genre
: Action, Adventure, RPG

Horizon Zero Dawn is an upcoming action role-playing video game in development by Guerrilla Games and published by Sony Computer Entertainment for the PlayStation 4 in 2016. It will be the first intellectual property (IP) developed by Guerrilla Games since Killzone in 2004 and will be the company's first attempt in developing a role-playing game.
Gameplay
:
Horizon Zero Dawn is an action role-playing game in which players take control of Aloy, a hunter and archer, as she progresses through a post-apocalyptic land which is ruled by mechanized creatures, such as robotic dinosaurs. The game is set in a future 1000 years from the present, in which human civilization has collapsed, and that world is dominated by robotic creatures, which have become the strongest creatures in the world. The component of these creatures, such as electricity and the metal they are composed of, are vital to the survival of Aloy, and she must loot these creatures' corpses and find these useful resources.
Players can use a variety of way to kill enemies, such as setting traps like tripwires, shooting enemies with arrows, utilizing explosive and melee combat, or performing silent takedown. Players can also craft new items by collecting materials and machines parts found in the world. The game also features an open world, which can be explored by players when they are not completing missions. A dynamic day-night cycle and weather system will also be featured as well. Guerrilla Games also promised that loading screens will not be included in the game.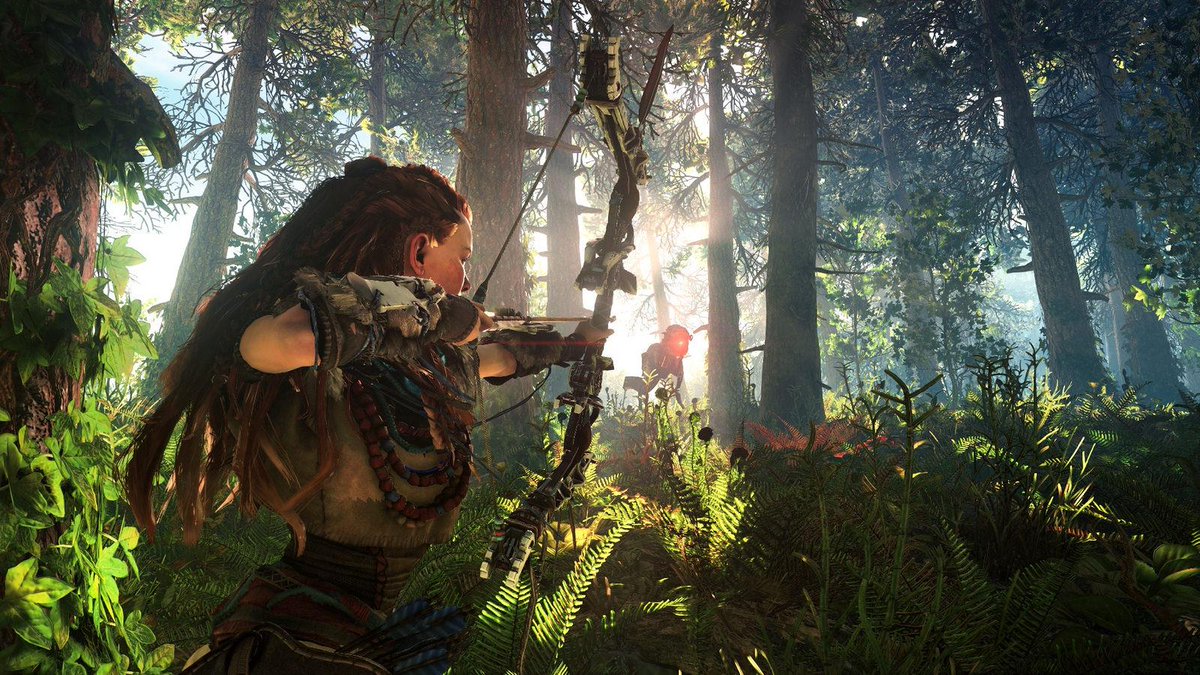 Development
:
The development of the game began in 2011. Guerrilla Games announced that they were developing a new IP that was not based on the Killzone franchise. Upon the completion of Killzone Shadow Fall, more staff from Guerrilla Games were moved to develop and design Horizon. The concept arts, which feature robotic dinosaurs, as well as the game's codename, were leaked on September 14, 2014. The game was officially announced during Sony Computer Entertainment's E3 2015 press conference. The game is set to be released worldwide in 2016 for the PlayStation 4. The story of the game was designed by John Gonzalez, who was the Lead Writer on Fallout New Vegas before he joined Guerrilla Games in 2013.
Don't forget to share on this below,
We really appreciate for your support by sharing :