About yesterday on 24 August 2015 Futuristic new MOBA game titled Supernova from Bandai Namco has opening Free Key giveaway for all players from 24 August to 24 October 2015 PST. You need to create account at the game website and only one beta key for each account. So you can't get more than one key in one account also key is so limited, grab as fast as you can if you are interested, you can look at the event detail.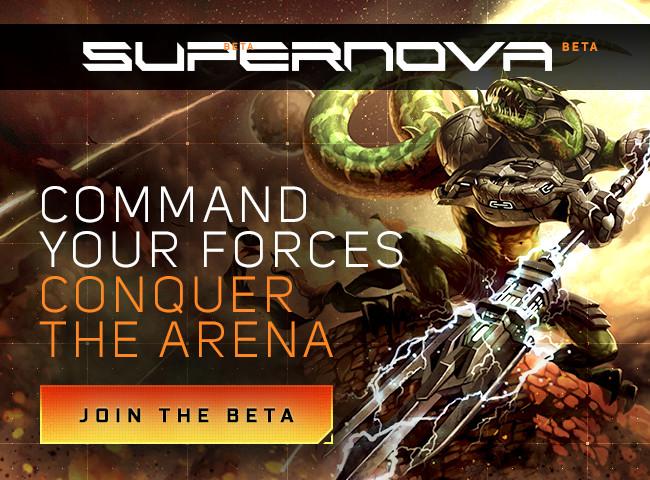 How To
:
Click the "BETA SIGN UP"
Provide the necessary information and click "SIGN UP"
On the new page, click "DOWNLOAD GAME"
Type in beta key and hit "SUBMIT KEY"
Click "DOWNLOAD NOW"
For game detail you can visit here : Supernova. Remember this is Beta phase which is a very big chance there will be wipe out once this phase is finish and moving into Open Beta phase. Usually some game opening Finding bugs event in this phase that will reward every players that found fatal bugs, hope Supernova also opening that event for this one.
Additional information that Commanders who were previously available on trial are no longer available, and Xenos, Vikka, Slith, Eos, B.R.O. Ares 5, Talo'thrix, Axion, and Blaze, have stepped up and are prepared to fight in the arena.
Don't forget to share on this below,
we really appreciate your support :