Name
:
Moon Hunters
Released
: 2016
Platform
: PC, PS4, PS VITA
Genre
: Action, RPG


Moon Hunters is pixel graphic adventure action role playing game from Kitfox Games. Moon Hunters has a beautiful stories with drawing background, characters, and other visual images. You can choose up to 6 classes, 6 tribes, 6 elements, 4 signs, and other skills like cooking. Build your own characters base status, be melee hero or range hero with full of magic source its up to you. To raise your characters, you need to accomplish quest given by NPC or hunting monsters nearby. Find ancient treasure to wear on your characters, fight tough boss monsters, and exploring dangerous dungeon. This game can be played 1-4 players together adventure in Moon Hunters fantasy world.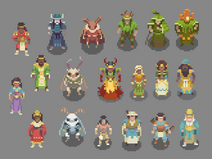 Your main objective in the game is you must set out alone or with the other chosen children of the Moon to solve the mystery and restore balance. Without the Moon's power, monsters rise up and chaos grows across the lands. Players must rely on one another in a dangerous, ever-changing world. As the days and nights cycle past, players use every last scrap of their wits, weapons, and magical studies to survive, craft, explore, and ultimately triumph.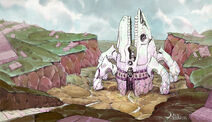 Moon Hunters, from Kitfox Games, is a procedural world to explore, populated with hand-crafted stories and memorable characters. From howling mountains to haunted marshes, the world of Moon Hunters is brimming with ancient stories and myths.
Screenshots
: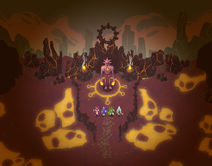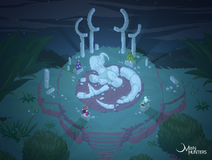 Don't forget to share on this below,
we really appreciate your support :