Name
:
Skyforge
Released
: July 2015
Platform
: PC
Genre
: Online Game
Skyforge is a free-to-play 3rd-person action-MMORPG (massively multiplayer online roleplaying game) developed by the Mail.ru Group's Allods Team in collaboration with Obsidian Entertainment and published by Mail.Ru and its subsidiary My.com for selected markets. The project has been in development since 2010 and the first Closed Beta Test was opened to selected players on March 11, 2015 for the PC, with the NA and EU servers currently available.
Story
In the universe of Skyforge, gods derive their powers from their followers. The planet of Aelion was once a free world protected by greater god Aeli, who helped civilization flourish.Aeli has vanished, leaving behind a world of followers which is only protected by Immortals (the players) and a few remaining lesser gods. Without a strong greater god to protect it, Aelion has become a target for the armies of hostile gods, who wish to gain control of a new world of followers and build their own power. The world is constantly under the threat of cataclysmic invasions. Eventually, players will gain the prestige, renown, and followers of their own, becoming gods themselves, enabling them to protect Aelion and counter these invasions.
Gameplay
In Skyforge, player takes on a larger than life role as an immortal with incredible powers battling to protect their world from the armies of hostile gods, eventually becoming a god themselves. Character progression within the game is not level based. Instead of a traditional leveling format, Skyforge features a "prestige" system, which allows a player to advance based on the sum total of their stats and progression. This system allows Skyforge players to develop and switch to multiple classes at any time, rather than being locked into an early game class choice like common MMOs. As a player gains more prestige, additional content, gear, and followers are unlocked. Once god mode is achieved Skyforge includes an additional progression system which allows users to manage their followers to increase their character's overall power
Classes
Unlike typical RPGs where players choose their classes early, and level up throughout the game, Skyforge allows players the freedom to develop and play any class they've unlocked. Players can change between classes they have unlocked at any time, as long as they are not in combat. The game will ship with over 10 classes at launch, 3 of which will be unlocked for play right from the start: Lightbinder, Paladin and Cryomancer. The others can be worked toward as players gain rewards for completing game activities.Each class is designed to play distinctively, and to fill certain combat roles.To date the developers have announced 13 classes: Cryomancer, Paladin, Lightbinder, Archer, Berserker, Kinetic, Necromancer, Slayer, Gunner, Warlock / Witch, Monk, Alchemist and Knight.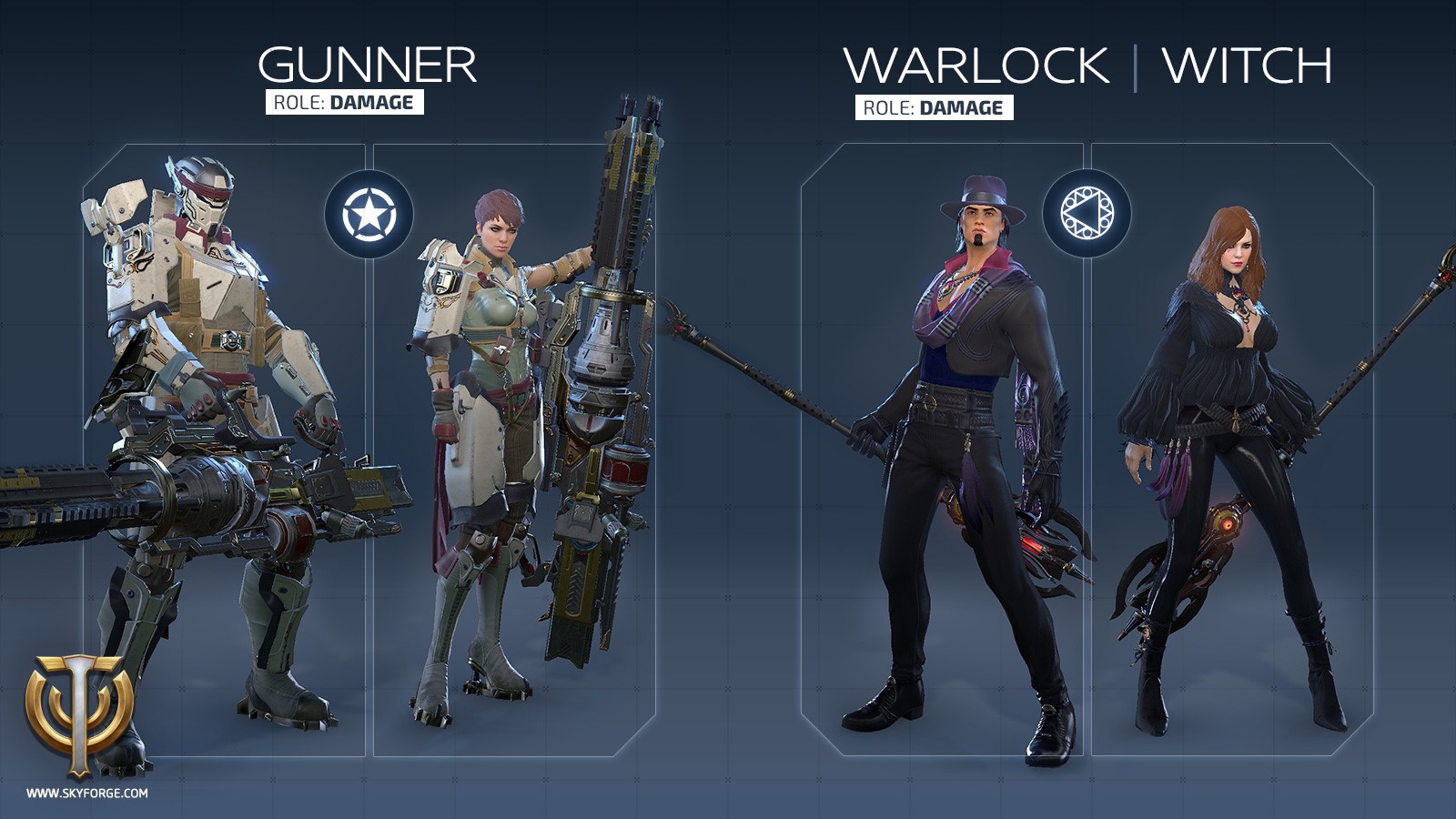 System Requirement :
Minimum :
OS: Windows XP (SP3), Windows Vista, Windows 7, Windows 8
CPU: AMD Athlon II X4 @ 2.6 GHz / Intel Core i5 @ 2.6 GHz
RAM: 3 GB
Video: AMD Radeon HD 4870/NVIDIA GeForce 9800 GT 512 MB
HDD: 10 GB of available hard-disk space
Network: 256 Kbps
Screenshots :
Don't forget to share on this below,
we really appreciate your support :