Did you miss old school shoot'em up game ? a few years back we can see many shoot'em up style in playstation games that has various features. How about shoot'em up game in our time version on 2015 more over on Playstation 4 the latest of playstation platform. First in mind, it's must be spectacular. Yes indeed it is completely right, Playstation 4 has new upcoming new generation of shoot'em up game with whole different features like no other without trashing out the characteristic of the game type. Titled as Defenders of Ekron, the game announced from E3 will coming into PS4 in this very year on 2015. Exact date still remain unknown, but presence is very near.
It's time for shoot'em up game to evolve with different features and Defenders of Ekron answer the call. Background story take on futuristic age, where you'll take the role of Eneas, a young and bold cadet of Petra Martial Institute that has trained his whole life to pilot his Anakim, a cutting-edge mech that absorbs the energy around it and transform it into a special ability, called Isvará.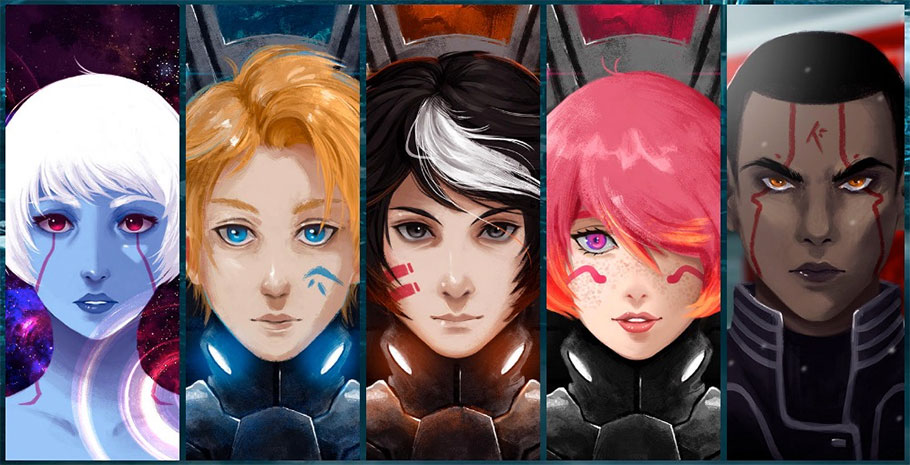 Isvara can change shape into a space ship or full metal cyborg enhanced with full of destructive weapon. You can use melee like laser sword in the game just like Gundam style. Control Isvara on direction to shoot every enemies near on a mission to find the boss in charge. World in the brink of annihilation, peace must regain and Eneas with his partner Isvara is the only answer.
Amazing isn't it , we do hope this game will come out with a low price or maybe a free for PS Plus User at least.
Don't forget to share on this below,
we really appreciate your support :